We are seven months into an historic year where the local leaders of our state campaigns – together with hundreds of partners and thousands of parents, teachers and citizen activists – have been asking their elected officials to go to bat on critical education issues like choice, teacher quality and pre-K.
Progress is never easy, but by bringing together bottom-up advocacy efforts with the lessons learned across our states we are moving closer to the grand slam that we are all striving for: a high-quality education for every child, regardless of their address. I'm proud to share an update with you on where our team stands: the runs, the hits, and the opportunities that lay ahead.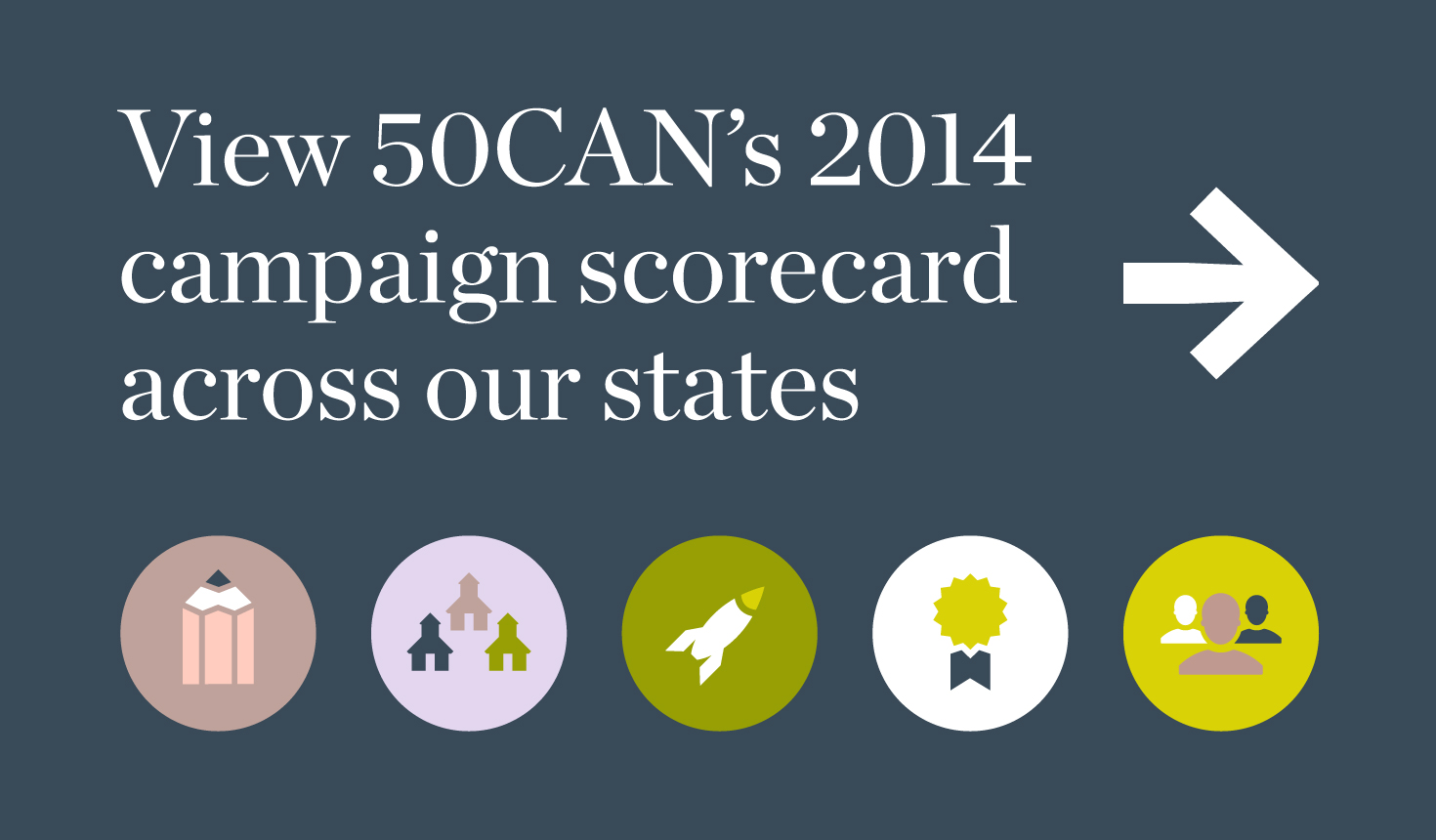 Collectively, these advocacy efforts made significant progress across 14 issue campaigns in seven states and helped secure 11 policy wins so far this year, including three big victories for teachers:
Championing an historic $282 million salary increase for North Carolina teachers, the largest pay raise in the state's history, that includes a restructured salary schedule so that teachers receive higher pay earlier in their career and support for differentiated pay programs for highly effective teachers.
Overturning an antiquated law on teacher layoff notifications in Rhode Island that will provide a more fair and modern system that will not disrupt classroom learning.
Successfully reversing a ruling by the Minnesota Board of Teaching that had denied licensure to talented out-of-state candidates, thus ensuring the faithful implementation of the state's breakthrough 2011 alternative certification law.
Click here to view the complete list of wins and those policy efforts still in progress across our states.
I hope you are as excited as I am about the progress these local leaders are making for the children in their communities. As we tackle the next set of ambitious goals in our states we will strive to stay humble, learn from successes and setbacks, and continue to push forward until every child gets the high-quality education they deserve.