While you have heard a lot from me about our work these past four years, I haven't been working alone. From the very beginning 50CAN has been a team effort. I'm excited to share that two of 50CAN's founding team members will be joining me in a new leadership team to help us chart the path forward over the next four years.
This week, I will be transitioning from the role of president to the role of CEO. I am thrilled to announce that Vallay Varro, who helped launch MinnCAN as its founding executive director in 2010 and currently serves as 50CAN's senior vice president of states, will become the new president. Ingrid Reynoso, who has built the operations, legal and financial foundations of 50CAN first as vice president and then senior vice president of operations, will assume the new position of chief operating officer.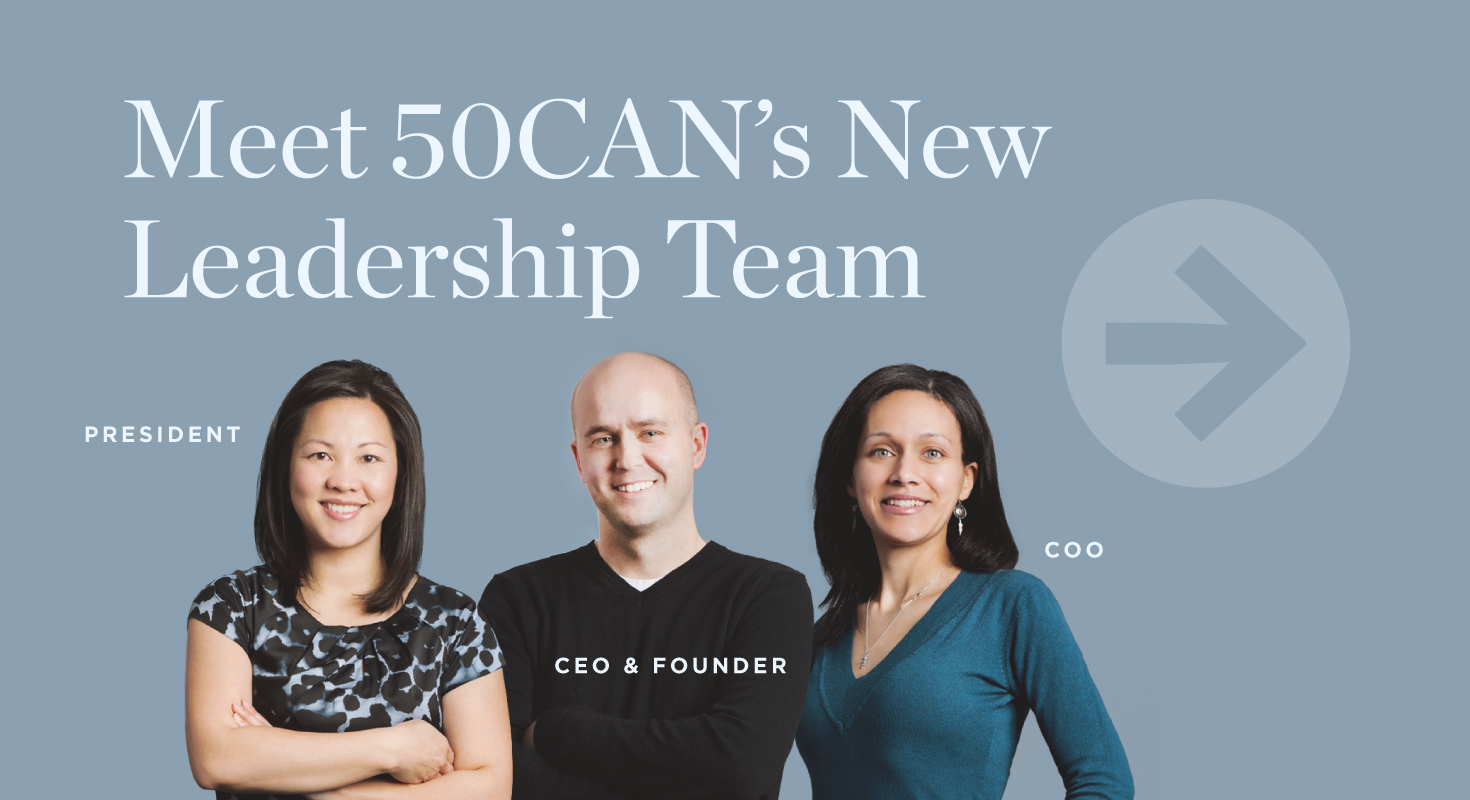 What began as a small startup four years ago has grown into a multi-state organization with 34 team members advocating for bold educational policies in communities throughout the country. Vallay and Ingrid were there at our founding, navigating our growth, championing our successes and learning from our setbacks. Their unwavering commitment to provide every child with a high-quality education, regardless of their address, is the backbone of our work.
Learn more about our leadership team, and all 50CAN staff members.
We look forward to walking the path ahead with you. Thank you for all that you do as partners in this movement.