Martin Luther King, Jr. once said: "To attempt radical reform without adequate organization is like trying to sail a boat without a rudder."
To secure a high-quality education for all kids, regardless of their address, we need local leaders equipped with the skills and knowledge to organize and run winning advocacy campaigns.
Last month, we teamed up with the Thomas B. Fordham Institute to launch Ed Reform 101, a new platform for learning and teaching policy. This virtual course will be taught by a dream team of professors and policy experts.
Now I am thrilled to announce a second partnership with a great new nonprofit called EdFuel to bring the same energy and innovation to learning and teaching advocacy. The first workshop in this training initiative — Education Advocacy Essentials — will be held in Washington D.C. on July 29-30 and August 6-7 as part of EdFuel's Summer Leadership Labs.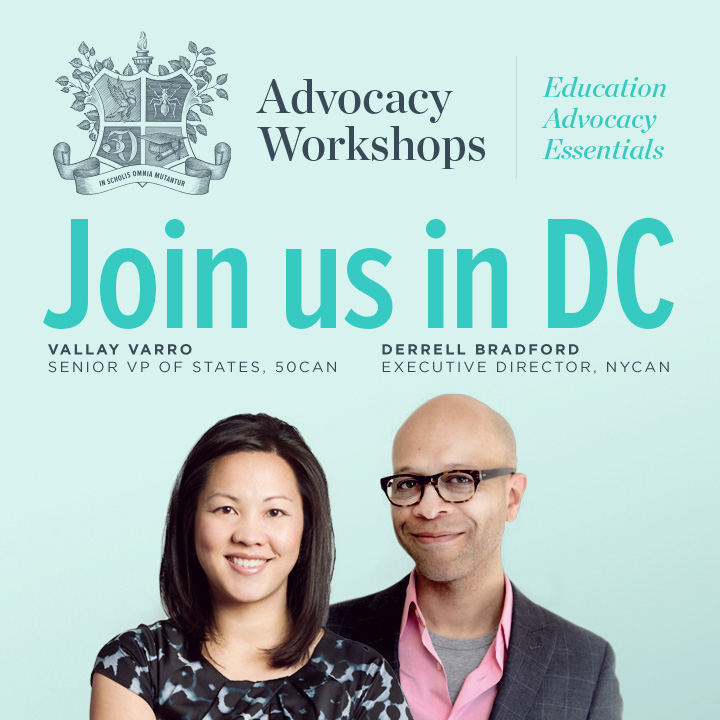 During Education Advocacy Essentials, NYCAN Executive Director Derrell Bradford, 50CAN Senior Vice President of States Vallay Varro and I will draw on our collective three decades of local educational advocacy experience to guide you from theory to practice and leave you with the information you need to lead a successful advocacy campaign in your own community.
Please visit our Advocacy Workshops page to learn more about the summer workshop.